Fine Arts
Over the past years, The King's Academy has proven to be outstanding in the area of Fine Arts. The experienced and talented staff encourages students to use their God given talents to glorify Him in all manners, whether on the stage, the ladies ensemble, or art.

Students are instructed by incredibly gifted teachers who strive to develop within each student a love for the arts. Students are encouraged to discover their God-given talents and use them to honor and glorify His name.

All of our Fine Arts staff members bring their talents and experience to the Fine Arts Department to enhance TKA students' artistic endeavors as well as help them explore and develop their talents to God's glory.
Mission Statement
The Lord God is the giver of every good and perfect gift. We recognize this abundance of His grace and our response is to worship Him radically through every creative venue. Our goal is to advance the Kingdom of God by demonstrating extreme excellence in the development and expression of every art form, whether traditional or newly innovative, thereby representing His character faithfully before the church, heaven, and the world.
Art
Art is available to students in the Elementary, Middle, and High School. Instruction is age appropriate and the basic skills of drawing are consistently reinforced. Students will have a wide range of experiences to reinforce and form a basis for art expression. Each student will work in a variety of art media such as; water-based paint, oil pastels, pen and ink, markers, crayons, and drawing pencils. Self-expression is always encouraged and developed through the creative use of materials. Each student will be encouraged to produce their personal best and to appreciate the talent of others. Art is offered as an elective to both Middle and High School students. Students will be encouraged to participate and create their best work for the SCISA Art Show.
Drama
Drama is a hands-on opportunity for students to learn the fundamentals of acting, improvisation, reader's theater, and performance.

Students participate in performances with each other during class, competitions, school plays as well as for school chapel. High School drama covers the fundamentals of acting with a concentration on performance. Students will develop skills in acting through theater drill games, skits, and improvisations. They also explore techniques, method acting, playwriting, oral interpretation, some puppetry, and stage and set design.

Students also have the opportunity to participate in the TKA Christmas program, the SCISA State Literary Meet, SCISA Drama Festival, and The Spring Musical. Past Spring Musicals include "Annie Junior", "Smoke on the Mountain", "Willy Wonka Junior", "A Place on the Mountain" (our first original musical), Disney's "Beauty and the Beast", Disney's "Aladdin Jr.", "100 Years of Broadway", Disney's "High School Musical Jr", and Disney's "Peter Pan Jr."
Music
Elementary School Chorus gives students in 3rd-5th grades an opportunity to learn ensemble music as well as basic vocal techniques and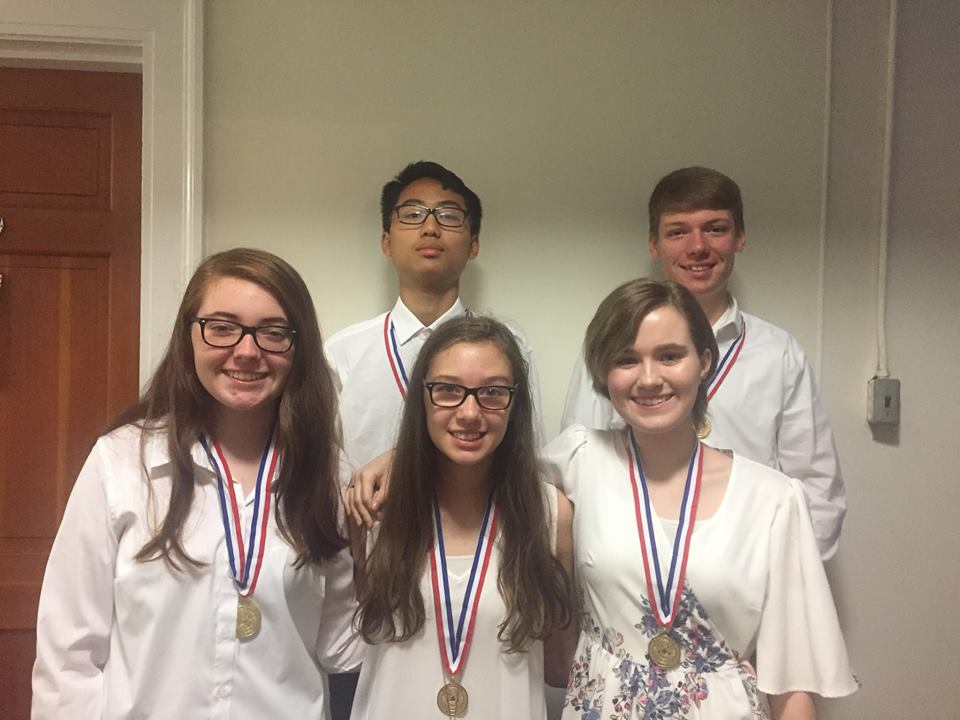 performance skills. TKA hosted its first Pee Dee Regional Fine Arts Music Festival in March 2007. Professional adjudicators heard vocal, piano, band instrument, string soloists from grades 4th through 12th, as well as Middle School Chorus. Their comments encouraged and further strengthened the instruction provided by TKA staff. This was a wonderful experience in the preparation and presentation of traditional repertoire in addition to contemporary genres.