Athletics
I am extremely honored and blessed to have been a part of the TKA family for the past six years and will now be able to serve as the AD. As I begin this new chapter, I am humbled that 85% of our middle school and high school students participate in at least one sport. The support of our Administration, Booster Club, TKA families, and fans has been awesome to experience while always keeping the focus of Glorifying God through athletics. This year will possibly different in some areas, but we will continue to carry out our mission and I expect this to be a great year for our TKA athletic community. Thanks again for your support and GO LIONS!!!
Keith Rogers, Athletics Director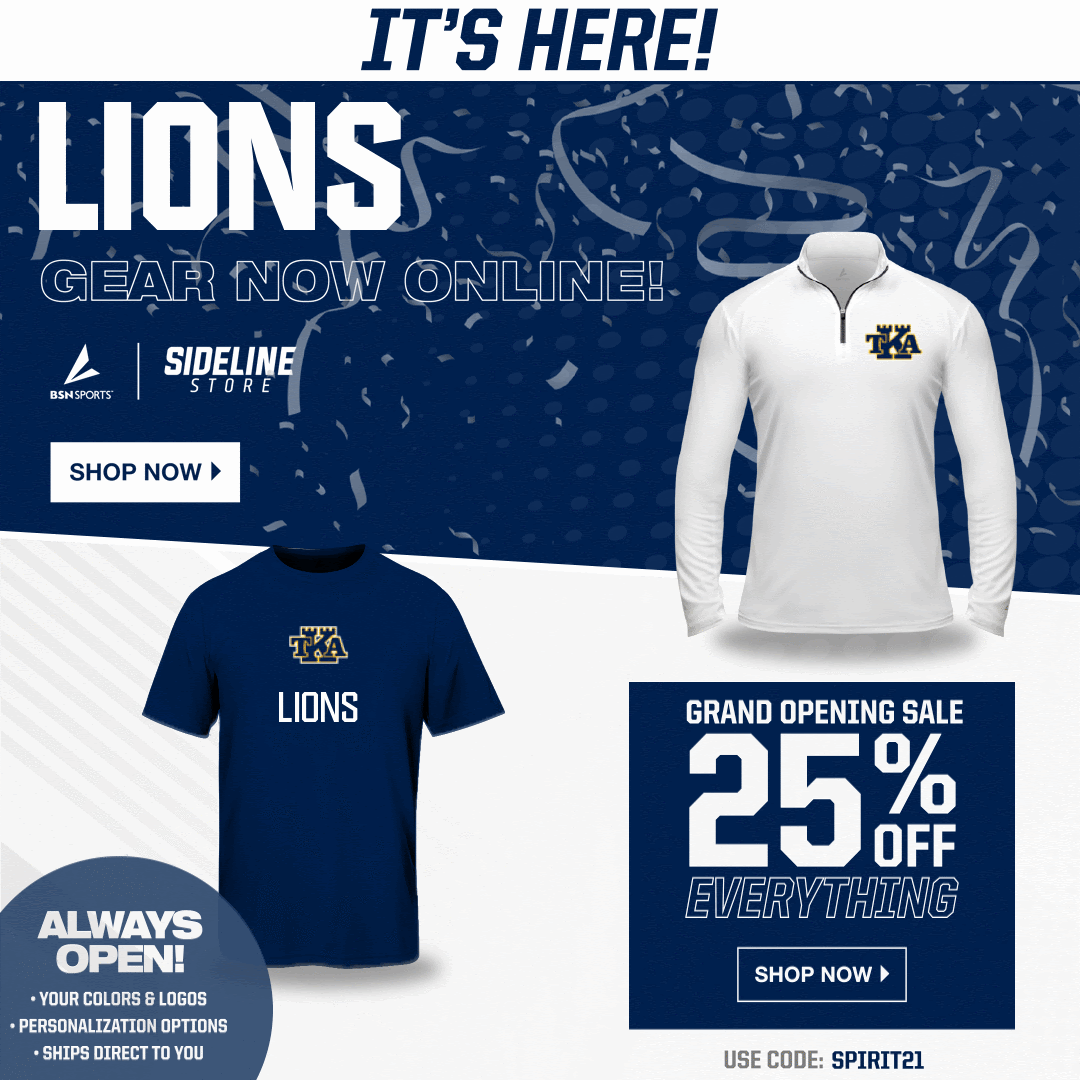 History
The King's Academy was founded as an educational institution in 1990. Shortly after, in 1995, the first athletic team, co-ed soccer, was established. From the early formative days, the Athletic Program has experienced steady growth. This year, TKA will offer 10 different sports and will produce 29 different teams. For the 2020/21 school year, over 85% of students in grades 7-12 participated in athletics in one form or another.
TKA has seen State Champions crowned in Boys Soccer on two occasions and in Sporting Clays and Skeet on nine different occasions. In addition to the State Championships, the Sporting Clays team has also claimed 4 National Championships.
TKA Athletic Department Staff

Keith Rogers
Athletic Director

Phone Numbers
Rogers (843) 661-7464 ext. 114
Email Addresses
krogers@tkaflorence.com
TKA Merchandise
BSN Sideline Store