TKA BOOSTER CLUB

The purpose of The King's Academy Booster Club is: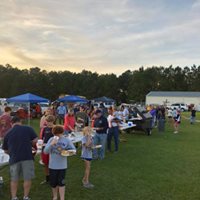 To support the development of Christian character and athletic skills in TKA athletes.
To raise enthusiasm between parents, students, and athletic programs.
To raise funds for the benefit of the athletic department.
To support the Board of Trustees and administration in carrying out the philosophy and vision of The King's Academy.
To bathe in prayer all athletic activities of The King's Academy.
The Booster Club operates through the following committees and heartily welcomes all volunteers:
Merchandise - selects and markets TKA spirit wear
Membership - oversees various levels of membership, including as many families as possible in the TKA Booster Club
Banquets - organizes food and decorations for banquets, which honor athletes at the close of each sports season
Program ad sales - solicits the financial support of local businesses and oversees the publication of ads/printing of advertising signs
Concessions - provides concessions workers for all home sporting events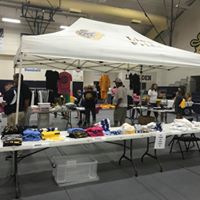 *At least once each season, parents of every athlete will be asked to serve in the concession stand or at the gate.

Booster Club Officers / Committee Leaders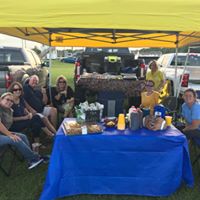 President: William Turner
President-Elect: Dean Lisenby
Treasurer: Richard Milling
Secretary: Jennifer Woods
Members: Gary Finklea, Jennifer John, Brad Knight, Joey Matthews, Arden Richbourg, Wendy Woods
Merchandise: Jennifer John
Banquets: Laura Hunt and Erma Fields
Programs/Membership: Wendy Woods
Fields/Maintenance: Lee McKenzie
Special Projects: William Turner and Brad Knight