The Development Office
The King's Academy continues to be blessed with many new families, students and staff members. Each of you have been prayed for and are not a part of the TKA family by mere circumstance. You are an important figure in the history of TKA, a part of His plan for what is possible at His school. Through Him, we have been educating students' Minds and Hearts so that they can become fully alive in Christ for over 32 years. We know that the Lord is faithful, and He will continue to bless TKA through the generous contributions of supporters such as yourself.
Annual Fund
The King's Academy depends upon the generosity of parents, grandparents, TKA staff, the Board of Trustees, and friends to provide opportunities for TKA to become all God wants it to be. Gifts to the TKA Annual Fund are tax-deductible.
Certainly, TKA would not be the school it is today without this faithful support of the Annual Fund. Donations to this fund benefit the Financial Aid program and support special projects. The Annual Fund is the "bedrock" of reasonably predictable support for the future of TKA.
To make a gift to the Annual Fund, contact the Development Office at 843- 661-7464 ext. 127 or click the "Give Online" link on the right side of the page.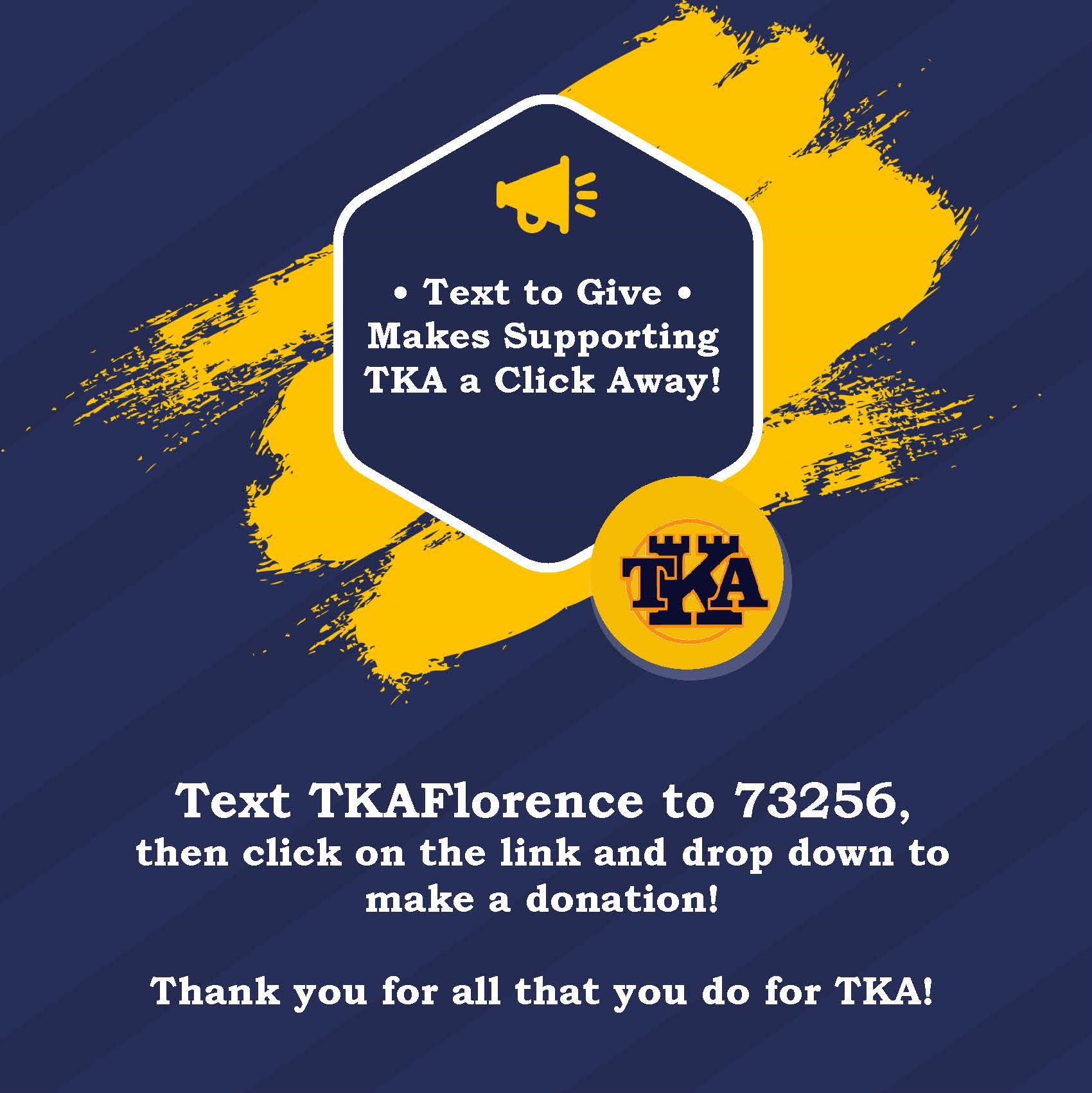 The Endowment Fund
The Endowment Fund was established in 2019 as a result of the Strategic Plan initiative. The Endowment Fund program will provide need-based tuition assistance from the Endowment Fund investment income.
Fundraising Vision:
May the God who gives us all endurance and encouragement give (the TKA staff, Board of Trustees, administration, fundraising committee, and families) a spirit of unity among ourselves as we follow Jesus Christ, so that with one heart and mouth, (TKA) may glorify the God and Father of our Lord Jesus Christ. Let us accept one another, just as Christ has accepted us so that we bring praise to God. Romans 15:5-7
Golf Tournament
The 2023 Spring Golf Tournament was held at Country Club of South Carolina on April 6. We had wonderful weather and many great golfers. The tournament profited over $6,000 for growth initiatives at TKA and we are so thankful for everyone who participated!
Congratulations to the following 2023 winners:
First Place: Pee Dee Fiber Optics
Second Place: Whitecap Auto Spa
Third Place: R&R Carpet Cleaning Services
Women's Closest to Pin: Judy Voss
Women's Longest Drive: Judy Voss
Men's Closest to Pin: Brett Butler
Men's Longest Drive: Reggie Duncan
Thank you to our sponsors!
Ace ($1,000):
Domino's
Edward Jones
A&C Recycling Company, LLC
S&P Container Service, LLC
Eagle ($500):
Contact the Development Office
Mail:
Jennifer Hoover, Director
The King's Academy
1015 South Ebenezer Rd
Florence, SC 29501
Phone:
843-661-7464 - ext. 127
Fax:
843-661-7647
Email: